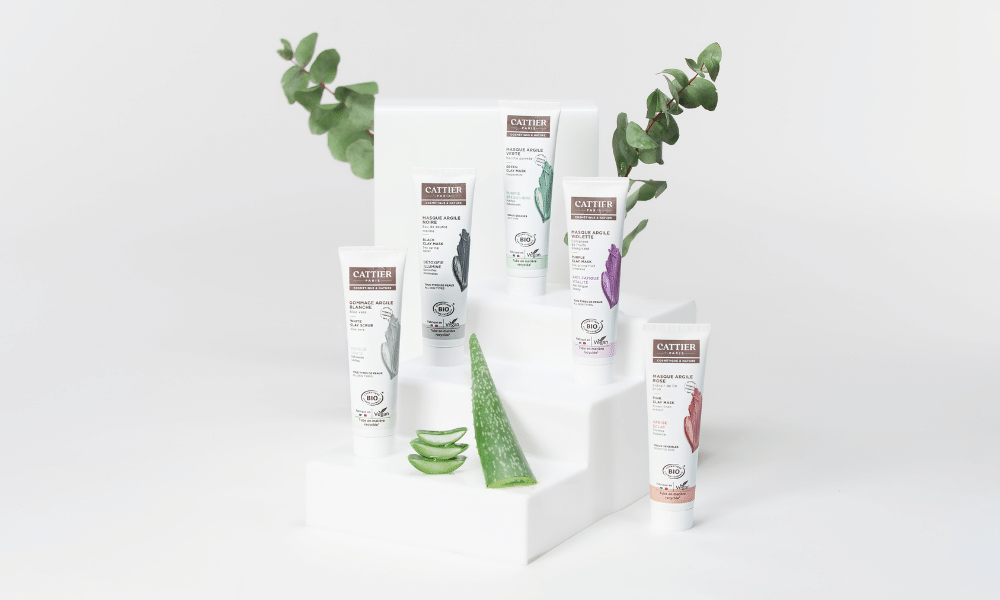 As you know, clay is at the heart of our brand's DNA.
Expert in clay for over 50 years, Cattier has made it one of its flagship ingredients, through a range of clays carefully selected to offer the best of nature to the skin...
In June 2021, we are pleased to unveil the reformulation of our clay-based skin care products. We have kept the essentials: white clay scrub, pink clay mask and green clay mask. But also, the launch of two new products that join the band: the black clay mask and the purple clay mask.
A reworked line for optimized efficiency, without superfluous and with even more sensoriality!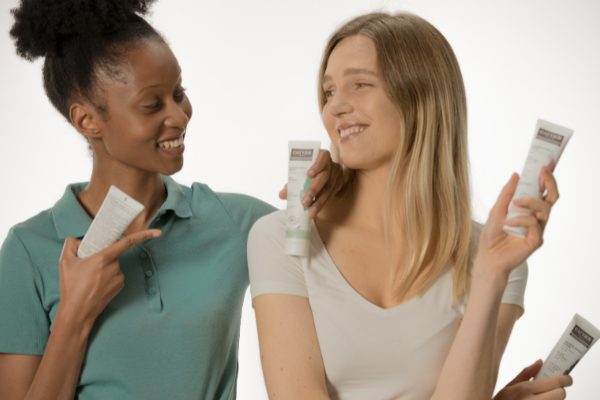 What's new in these new formulas?
Everything is new! They are softer for the skin and enriched with sunflower oil and organic aloe vera to bring hydration and comfort to the skin. This is across the board for the 5 products, however a specific natural active ingredient is also present in each of the formulas, selected for its activity on the skin:
- Bamboo shell in the White Clay Scrub for gentle exfoliation;
- Marine spring water in the black clay mask, which helps to remineralize and fortify the skin;
- Energizing fruit complex in the Violet Clay Mask to help bring radiance and vitality to the skin;
- Brown flax extract with anti-inflammatory properties in the Pink Clay Mask to alleviate feelings of discomfort;
- Peppermint and rosemary essential oils, known for their purifying and astringent effects, in the Green Clay Mask.
In terms of sensoriality, we've also done some amazing things!
The texture is creamier and it dries smoothly on the face. The application is easier and the effectiveness is prolonged.
For all the products except the green clay mask, with peppermint and rosemary essential oils, we have chosen a sweet and floral fragrance: jasmine, basil and orange blossom awaken the senses during the care routine.
And these new products
are of course certified organic and vegan!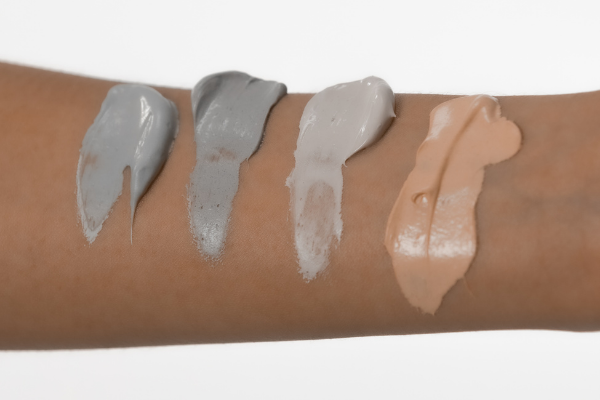 Have you noticed any changes on these packagings ?
Indeed, these new products mark the beginning of the new Cattier era:
- A new logo in the color of wet earth, the source of mineral and plant life that recalls the origin of Cattier and its font that is refined to echo the softness of our products,
- Eco-responsible packaging with less plastic and recycled plastic,
- The presence of the French flag for a better visibility of our commitment to Made in France !