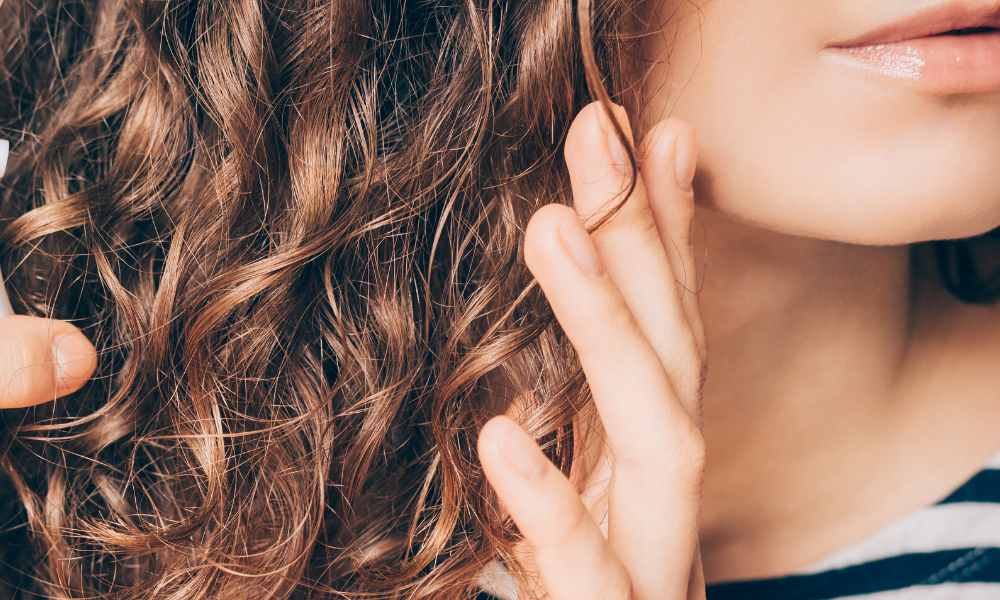 Whether it's wavy, curly, frizzy or even frizzy, your hair deserves special care.
Do you know the right way to take care of it? Since their hair structure is different from straight hair, you need to adapt your beauty routine and you'll see, your hair will soon thank you.
A special curly hair routine
Step 1 - Choose a gentle shampoo with moisturizing properties to relax the curl. Avoid products containing sulfates, which can be a little too harsh for some hair, as well as those containing silicones, which can weigh down your pretty curls. The ideal is a gentle shampoo combined with moisturizing agents to prepare the hair for detangling. Difficult to find the rare pearl? At Cattier we have developed a 2-in-1 shampoo specially adapted to curly hair, which washes and conditions! It disciplines, moisturizes and coats the hair from the first step of the hair routine. For mornings in a hurry, it can stand alone.
Step 2 - Conditioning: Conditioner is the key step to healthy curls. This is the perfect time to detangle your hair. Once or twice a month, you can also replace it with a deeper treatment, such as the Cattier Repairing Mask, which you can leave on longer. For an even more effective action, don't hesitate to leave your care products on under a hair cap!
Step 3 - The essential element for any self-respecting "curly": a leave-in cream to apply to the hair. Once your hair has been washed and after rinsing out the conditioner, apply Cattier Curl Definer to damp hair. Thanks to the action of aloe vera, plant sugars and the combination of castor and coconut vegetable oils, your hair will be moisturized, supple and frizz-free for several days.
Step 4 - To set your Leave-In Treatment, you can apply a small drop of broccoli or jojoba oil. For those who don't like oils, aloe vera gel may also work. This last step will form a protective barrier while keeping your hair well hydrated.
What is hygral fatigue?
Bonus - You've tried everything but your hair just won't cooperate despite all the care and products you can think of? Have you followed the 4 steps above and more? Your hair may be suffering from hygrale fatigue! But what is it? Hygral fatigue is when your hair is saturated with treatments and can no longer absorb anything. The treatments and other products become completely ineffective, or even make the situation worse.
The solution to this problem is simple: clarification! It will allow your hair to get rid of pollution and products that accumulate to start again at 0! To do this, your best ally is green clay. Before shampooing, mix some clay with water to make a paste or use a ready-to-use clay paste. Apply to your hair for about ten minutes. We advise you to do a deep treatment afterwards and then use a leave-in treatment because the clay will deeply purify your hair which will need a boost of moisture. This solution is not recommended for colored hair.
Beauty gestures that make a difference
Did you know that you can also do your hair good in ways other than care? Here are a few tips to keep your hair in tip-top shape:
Sleeping on a silk or satin pillowcase is THE beauty gesture, for your hair but also for your skin! Yes, silk and satin prevent friction on your pretty curls. Results, less knots and less frizz! The same goes for your skin, it will stay moisturized longer because it will be less damaged.

Dry your hair preferably in the open air! Heat is hair's number one enemy! For those in a hurry, use a hair dryer with a diffuser and preferably cold air.

Don't wash your hair too often! It may seem contradictory, but the ideal is to wash your hair once or twice a week for a healthy scalp. If your hair is regrowing too quickly, try spacing out your shampoos little by little. The more you wash your hair, the faster it will re-grease.

Avoid brushing your hair dry and instead detangle in the shower, on wet hair, when using conditioner or cleanser. For large knots, start by detangling with your fingers and then continue with a brush or wide-tooth comb, starting to detangle at the ends and gradually working your way up to the head.

Drink plenty of water and eat healthy. Beauty comes from within!