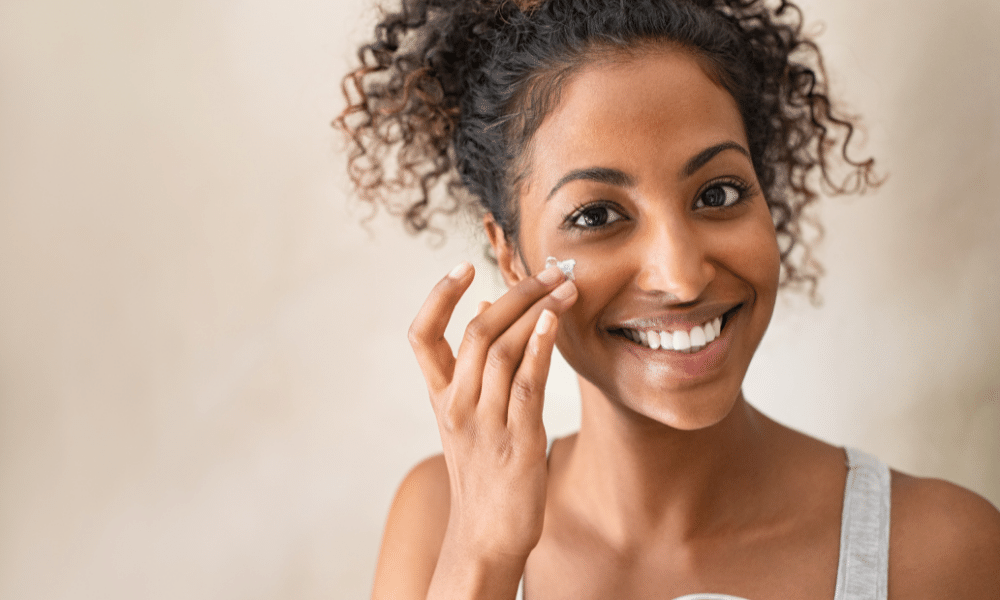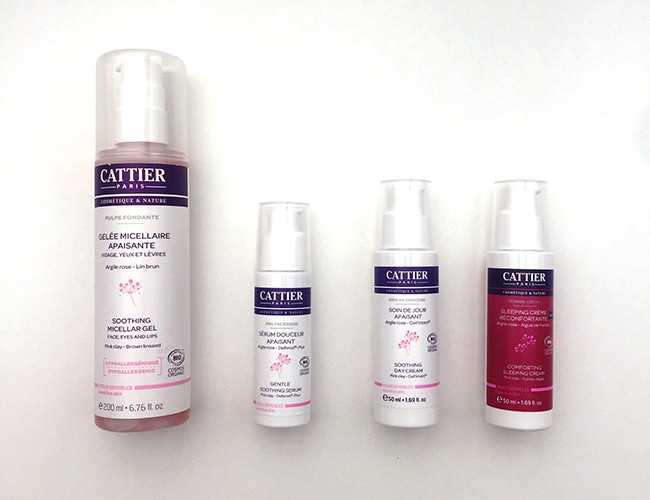 Because most of the sensitive skins deserve a particular attention and treatment, Cattier has developed a new range of care to fight effectively against heating, tightness and other skin tingling. A new 4 steps care routine has been set-up to the most delicate skins. The advantage : the whole care range is hypoallergenic in order to respect the most fragile skins with special needs.
1/ Gently remove : clean-up softly the face and the eyes with the Soothing micellar gel Pulpe Fondante that has a sweet and fresh texture. Respectful of most of the sensitive skins, it constitutes a protective cushion between the cotton and the skin for a maximum of sweetness. Apply it with the help of a cotton or straight on with the fingers on the face, the eyes and the lips by realizing a light massage with little circular movements.
2/ Immediate comfort : comfort and soothe your skin with the Gentle soothing serum Philtre Exquis which immediately relieves, moisturizes and helps to fight against the skin discomfort feelings. To boost the epidermis and act like a shield, it is recommended to apply the serum before the day cream.
3/ Intense moisturisation: deeply moisturize your skin with the Soothing day cream Brin de Douceur. It allows to efficiently fight against external attacks, to rebalance and repair the skin while enveloping it of softness. This care brings back to life the most dehydrated skins and provides day after day a sensation of comfort, sweetness and brightness.
4/ Regeneration and brightness : regenerate, protect and light up your face with the Comforting sleeping cream Tendre Coton. Inspired from an Asian ritual, this skin's revolution, plump and smooth the facial features. Its melty and fresh texture, helps the skin to revitalize itself, face the daily stress and tiredness. Applied in the evening before bedtime, it stimulates cell regeneration and wakes up the tired skins thanks to the Kombu seaweed extracts that leaves a rested and fresher face while awakening.