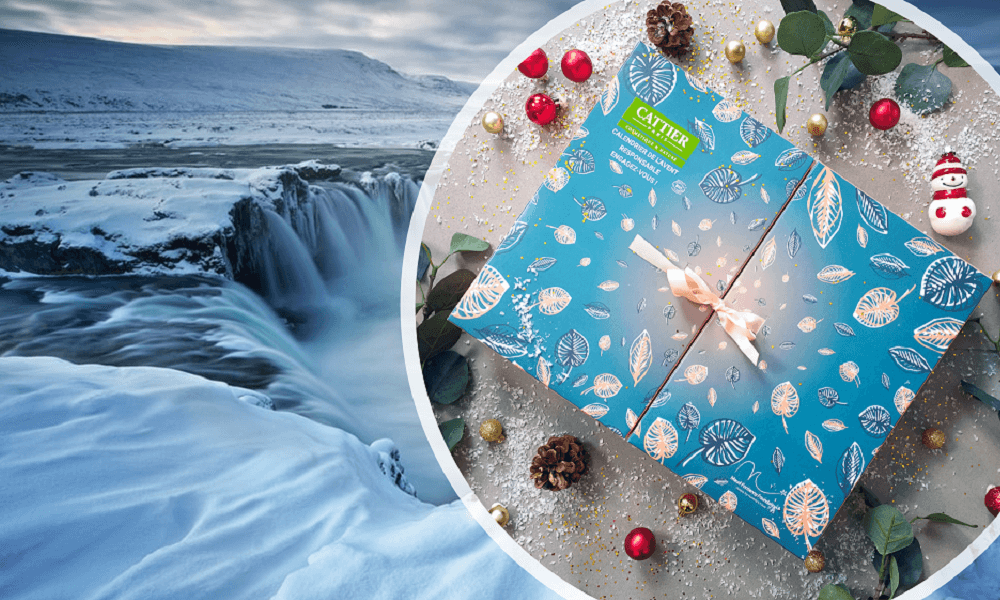 If you too are torn between the pleasure of falling back into childhood as the holidays approach and the desire to consume more responsibly, keep reading to us because we have found THE solution!
What is the principle of our RESPONSIBLE Advent Calendar?
This year, we wanted to offer you an Advent calendar that is more representative of the environmental approach we have been taking for over 50 years now. So we've been racking our brains and talking to our stakeholders to try to find a good compromise between fun and eco-responsibility. First of all, we decided to join forces with the Maud Fontenoy Foundation, whose values are particularly close to our hearts. For each Advent calendar purchased, €5 is donated to this foundation, which is committed to the preservation of nature, the oceans and our planet. Once this first decision has been taken, we wanted to go further by taking you on board with us in this responsible approach because we have ALL the power to act. That's where the idea came from: alternating the contents of the boxes between Cattier products and small challenges for the planet. Thus, thanks to our Responsible Advent Calendar, you have both the pleasure of discovering or rediscovering our products (clay masks, shower gels, hand creams and many others) and the pleasure of learning in a fun way new gestures to contribute to the common effort to preserve our beautiful planet.
Why is it urgent to mobilize? What is the role of the Maud Fontenoy Foundation?
We need the ocean. The ocean needs us. Melting sea ice, continents of rubbish, disappearing corals, declining marine life and rising sea levels... The oceans are sounding the alarm. Pollution, overfishing and climate change are destroying these millennia-old ecosystems on which life on our beautiful blue planet depends. Since 2008, the Maud Fontenoy Foundation has been carrying out actions for the safeguarding of the oceans and environmental education, in partnership with the Minister of National Education. Every year, hundreds of thousands of children are sensitized to the preservation of our planet and thousands of children take up challenges for the oceans. The oceans are the future of humanity. Find out why it is urgent to mobilize (and how) on the website:
www.maudfontenoyfondation.com.
What will the donations collected be used for?
The donations collected will support the foundation's mission of education for the preservation of the oceans and sustainable development from kindergarten to high school, in particular by reinforcing actions around school challenges and by promoting the implementation of sea classes in schools. You now know all about our Responsible Advent Calendar! Feel free to ask us questions or send us your comments and ideas to help us improve our eco-responsible approach.
To find out more about what's in our Responsible Advent calendar, click here.