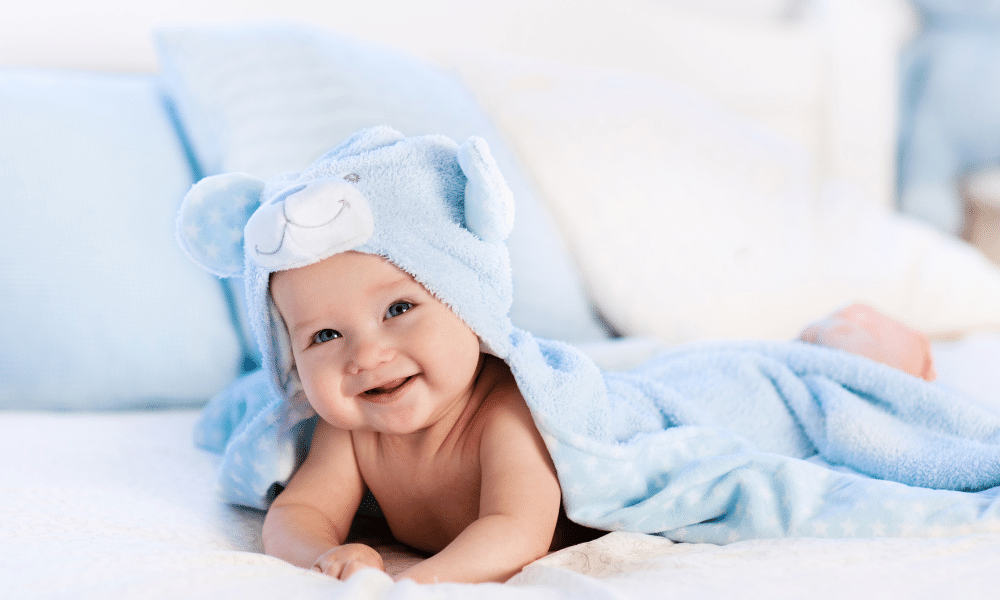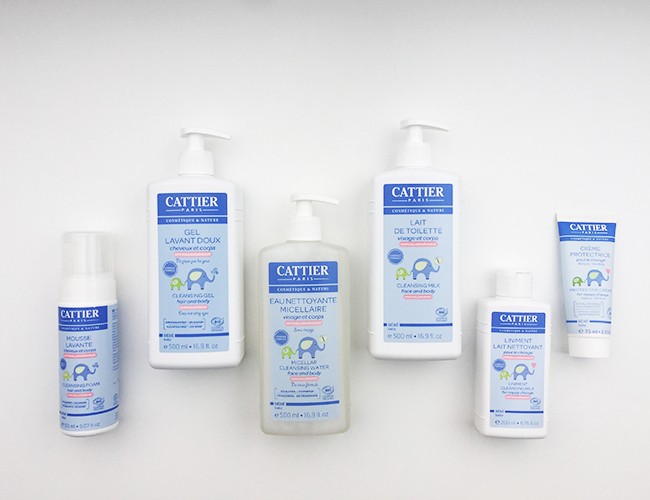 Extremely thin and sensitive, the skin of our little ones need to be treated with the most respectful and adapted care. Vulnerable and permeable, it is necessary to protect it from external aggressions thanks to soft and harmless cares. Based on its experience in organic and natural cosmetics, Cattier has developed an entire new range of baby care certified Cosmos Organic and hypoallergenic to take care of baby's skin.
Free of paraben, sulfate, alcohol, soap, phenoxyethanol, EDTA, PEG, CMIT-MIT, phthalate and bisphenol A, this bright new body care and cleansing routine, will follow you during every life stage of baby from 0 to 36 months. Super soft actives such as Sweet Almond or Calendula, has been chosen to respond to the high level of security and efficacy required to preserve the epidermis of babies.
Devided into 4 steps: bath, toiletry, diaper change and care, this sweet and delicate ritual is a nice way to create straight after the birth a strong and unique link between parents and babies.
STEP 1 : Bathing : a moment of tenderness and games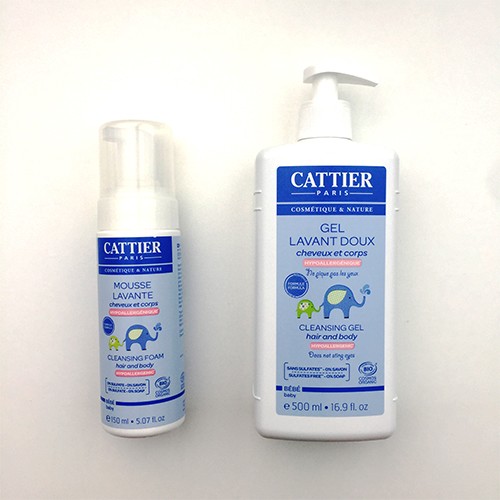 Formulated without any soap to provide more softness, Cattier's Cleansing Foam is ideal to cleanse with delicacy baby's hair and body. Its innovative and super light foam is the partner of the little ones first steps in life but also make bathing a joyful and sweet moment. Enriched in rice protein, sweet almond and organic calendula, it brings a maximum of comfort to the skin but also envelop baby with a nice and calming fragrance.
Adapted to the fragile hair and sensitive skin of baby, Cattier's Cleansing gel, cleanse very softly. Thanks to a formula that does not contain any soap, it respects the natural balance of the epidermis and hair scalp with the combination of vegetal glycerin and organic aloe vera. It does also respect baby's skin leaving it smooth, clean and lightly perfumed.
Cattier's tips: to facilitate the cleansing and for more practical issues reasons, we recommend to use the cleansing gel after 6months when baby is able to sit.
STEP 2 : Toiletry: a sweet moment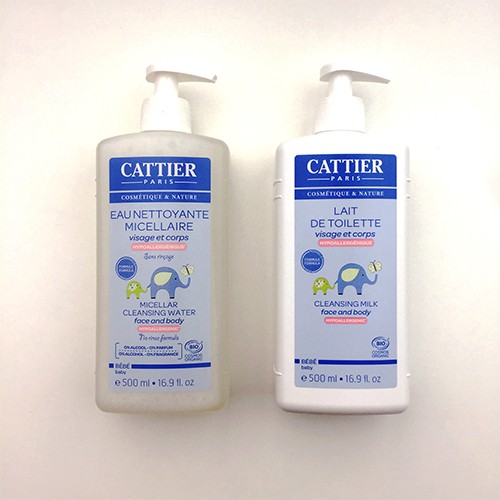 Respectful of the most sensitive skins of babies, the Micellar Cleasing Water cleanse deeply by forming a micro emulsion that capture any impurities without drying out the epidermis. Its high tolerance formula enriched in sweet almond, calendula and organic aloe vera leaves baby's skin perfectly clean, soft and fresh instantly. This is perfect for daily face cloth.
Elaborated to bring softness to baby's skin, Cattier's Cleansing Milk has a melty and light texture that eliminates effectively impurities to leave the skin soft and clean. The combination of organic calendula and sweet almond nourish, softened and preserve the natural balance of the epidermis. Try it and adopt it ! 90% of a panel of testers declared that it did eliminate perfectly impurities.
STEP 3 : Diaper change : the most important thing for baby's well being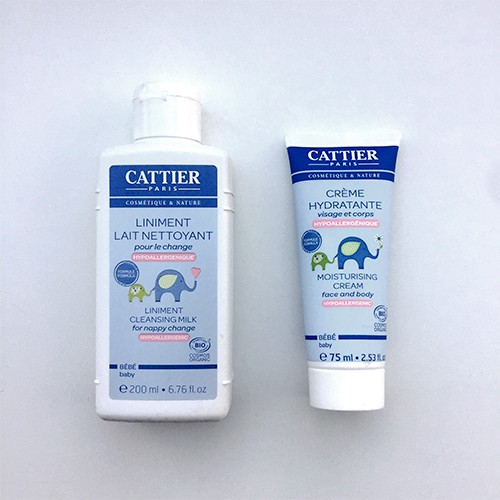 Used for decades, this ancestral recipe composed of oil and lime water is ideal to calm baby's bottom and protect it for a long time. Its smooth texture create a protective film that isolate the bottom from humidity and nappies frictions. Its formula rich in sweet almond and organic coconut butter smoothen any irritations, prevent rashes and any discomfort sensation. To be used without moderation.
It is important not to forget that humidity, rashed and discomfort sensation can appear easily and that baby's bottom could be weaken, that's why applying a nappy protective cream is necessary. Cattier's one is acting like a protective shield with its formula enriched in organic cocoa butter, zinc oxide and natural bisabolol for an optimal protection of the epidermis.
STEP 4 : Body care : softness and nothing else than softness
Last but not the least step of Cattier's body care ritual, hydratation with the Baby Moisturising Cream. After the bath and daily toiletry, its delicate formula enriched in organic shea butter, rice proteins and organic sweet almond oil, will envelop baby's skin with softness while leaving a sweet and delicate perfume. Essential to prevent skin drying out, it brings comfort and elasticity to the skin all year long.