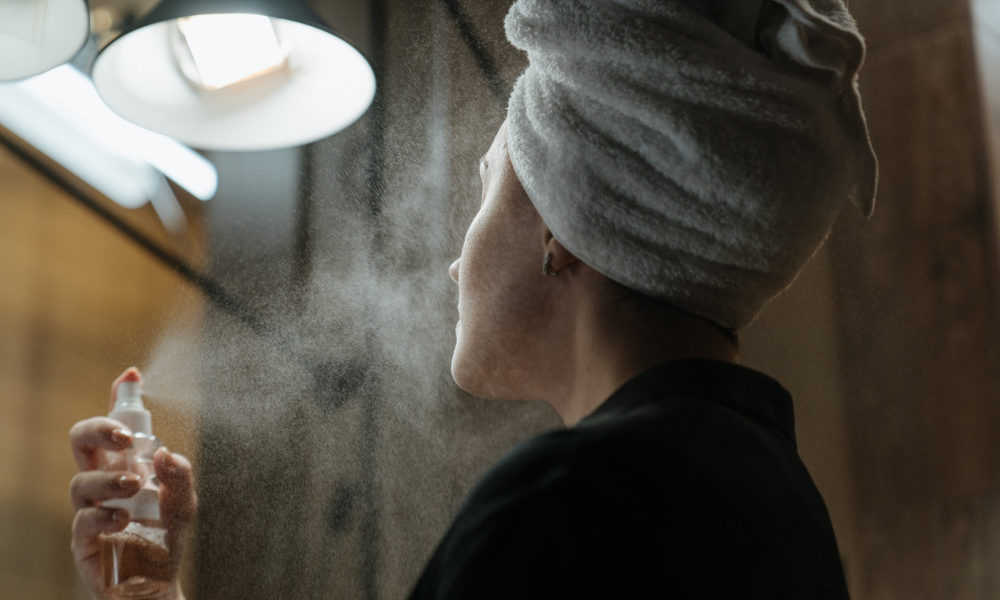 Protect your skin of the dehydration and the pollution by adopting a new beauty step. Booster of hydration and anti-free radicals system, this Hydrating Cosmetic Water mist will become your day-to-day partner.
Daily, the skin is facing our skin faced many external aggressions and stimulations which damaged its hydration and increase its cause aging. The environment we involve in, also acts on its aspect and sensitivity reactivity. Blurry complexion, loss of radiance, sensibility and appearance of imperfections are some of the issues mainly due to pollution's misdeeds.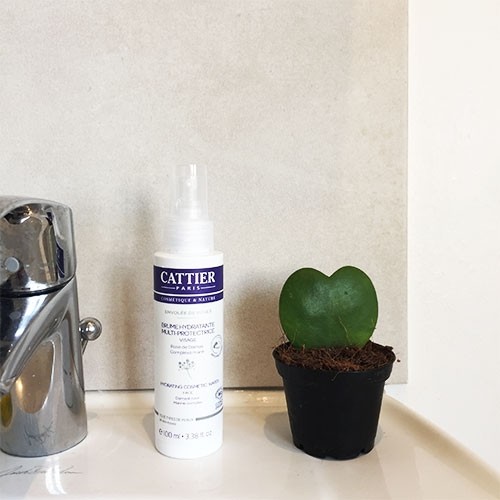 Nowadays, while 8 citizens out of 10 declared to feel concerned by pollution and 41% of the French people recognized the effect on their skin, it is necessary to protect it. To avoid the "skin asphyxiation" and maintain its bright and plumped aspect, hydration is indispensable. Water is fundamental for a healthy and good looking skin which contains 10 to 20%* of the total amount of water inside the human body. For all of these reasons, maintain a sufficient hydration level is capital with the right nomad and urban care.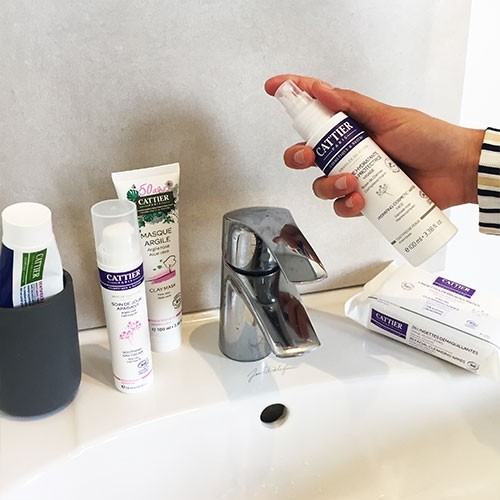 That is why, due to the raise of urbanization, Cattier Paris developed a new beauty care inspired of the Asian layering ritual to quench skin in a daily life. Composed of softening Damas rose, hydrating Marine complex, revitalizing Thermal water of Zurzach and anti-pollution Cell'Intact, the Hydrating Cosmetic Water Envolée de Roses is the perfect alternative to hydrate and protect the skin all day long.
This nomad booster of hydration skin care plus anti-free radicals will easily find its place in a bathroom or a handbag and adapt itself to an active life. Refreshing and revitalizing, this mist will also bright the skin's complexion. Cherry on top of the cake, the mist can be used even on skins with make-up to reactivate its hydration and protect it your skin even while you while being active or at work.

*normal skin +