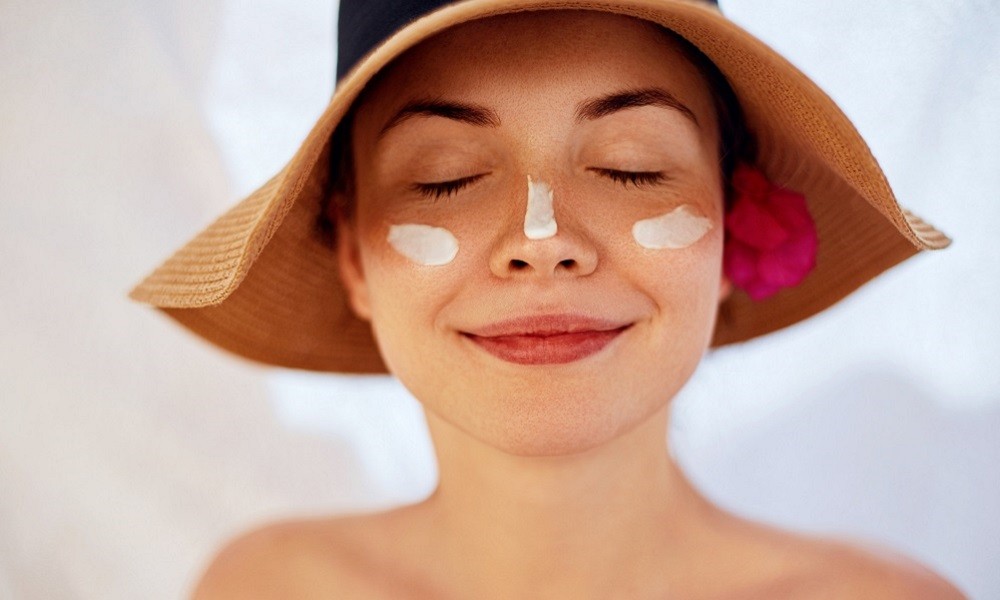 Did you know that 10% of the world's coral reefs are threatened by the chemical filters in sunscreens, which are partly responsible for their bleaching ? The composition of these sun creams is not always very respectful of the planet or of our health. This is why it is important to choose your sunblock carefully.
What is the difference between organic sun creams and conventional sunscreens for our health ?
Organic sunscreens contain mineral filters. These natural minerals will settle on the skin and reflect the sun's UV rays. In contrast, non-organic sunscreens contain chemical filters composed of organic molecules that penetrate the epidermis to create a filtering layer that will absorb UV rays. The effectiveness of organic sunscreens is immediate, unlike conventional sunscreens, which are only effective 30 minutes after application.
It is also important to know that the chemical filters in many sunscreens are petrochemical ingredients that are prohibited in more and more marine reserves. Octocrylene, 4-methylbenzylidene, oxybenzone, benzopheone-3 : under these names are hidden potential endocrine disruptors and suspected carcinogens.
In general, the use of organic cosmetic products has several advantages:
- Absence of toxicologically questionable ingredients (suspected carcinogens or endocrine disruptors).
- Products formulated at more than 95% with natural raw materials or of natural origin, primarily from Organic Agriculture, rich in vitamins, minerals, essential fatty acids...
- Greater respect for the planet, nature and animals.
What is the difference between organic sunscreens and conventional ones for our planet ?
Every year, 25,000 tons of sunscreen are dumped into the seas. The consequences are dramatic: 50% of the corals of the Australian Great Barrier Reef have died within 2 years, while 25% of marine species are dependent on coral. An entire ecosystem is endangered all over the world. Several causes are linked, such as global warming or the chemical filters in sunscreens.
The problem with some chemical filters very commonly used in conventional sunscreens is that they activate viruses that multiply and kill the micro-algae necessary for the survival of corals. Thus corals bleach and die in only 48 hours. It is therefore not surprising that some of these chemical filters are banned in more and more marine reserves.
What do Cattier organic sunblock contain ?
In order to answer all these problems which were particularly important to us, it took us several years of research and numerous tests to develop our sun care products. And we are proud of the result! Cattier sunscreens are vegan and certified organic by the "Cosmos organic" label. They contain no preservatives, their formula is more than 89% biodegradable and they are respectful of the sea bed. They are formulated without nanoparticles or zinc oxide for our good and that of the planet.
The Organic sun protection sprays SPF30 and SPF50 face and body are adapted to the whole family. Their texture is fluid, melting. They are water-resistant. Cattier organic sunscreens protect the face and body from sunburn and damage caused by UVA and UVB rays. They are enriched with three vegetable oils: linseed oil, safflower oil and passion fruit oil. These ingredients have moisturizing, nutritive, antioxidant and regenerating properties. They will help to repair tissues damaged by the sun and protect the skin from skin aging.
Organic baby sun protection cream is a minimalist and hypoallergenic formula. It is suitable for baby's face and body.
The Organic tinted sun protection cream contains a SunProtect DNA complex that helps protect the skin from cellular aging, wrinkles and spots. Its velvety, non-greasy texture smoothes facial features.
The Organic beautifying milky oil is a lightly iridescent after-sun treatment that magnifies the tan, moisturizes, nourishes and soothes sun-warmed skin. Formulated with the Sun Glow complex that accelerates, intensifies and prolongs the tan.
Finally, the Organic refreshing gel is an after-sun with an aqueous texture that immediately refreshes the skin. Enriched with aloe vera and Swiss glacier water, it intensely hydrates the skin.
We hope that this article will help you to better choose your sunscreen and cosmetic products. It is all together that we will succeed in changing our consumption for our health but also for our dear planet. The oceans need us and we need the oceans. Every little bit counts. Thank you very much for your reading, do not hesitate to share your comments with us.