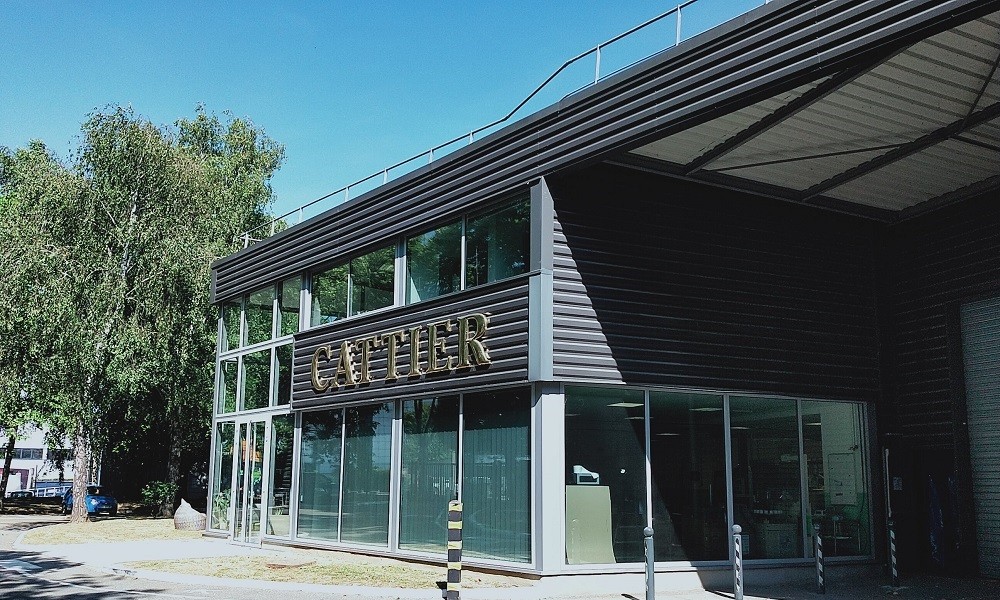 We develop and manufacture our products in our own factory in France.
Cattier is one of the few French companies in the organic cosmetics market to control its entire production line. Indeed, we develop and produce certified organic products in France in our factory located in Bondoufle in the region of Paris. This allows us to guarantee traceability but also to promote job creation in France, and this for more than 50 years.
The creation of a new product begins in our Research and Development Laboratory located in the same office as our factory. Our formulation experts work in collaboration with our marketing teams to develop products inspired by nature that meet our customers' expectations. Thanks to this recognized French know-how and meticulous research work, we create gentle and effective formulas based on natural and organic ingredients. The growth of organic products in France gives us access to more and more raw materials and, combined with our expertise, allows us to constantly improve our formulas. We select high quality organic or natural ingredients from mainly French or even European producers who respect our values. We are against animal testing and do not use raw materials of animal origin (only ingredients from animal production that have no effect on the health of the animal, such as honey, are authorized).
Once the efficacy of the formula has been validated, our Manufacturing Unit takes over. After control of the raw materials by the Microbiology Laboratory, the "bulk" - i.e. the product before it is packaged - is manufactured and then checked. Finally, the bulk is packaged in bottles, tubes or other containers and we obtain what is called the finished product. The production, control and storage of our products comply with standard 22716 describing good cosmetic manufacturing practices.
All Cattier products labelled ORGANIC are controlled and certified by ECOCERT (an independent body recognized by the State). Similarly, the composition, packaging, manufacturing, packaging, storage and energy and waste management are controlled by ECOCERT. Thus, from the elaboration of our formulas to the shipment of our products (ISO 14001 certified carriers) through our production methods (simple and non-polluting transformation processes) and the choice of packaging, we are committed every day a little more to respect and protect the environment while guaranteeing our consumers a perfect innocuousness.