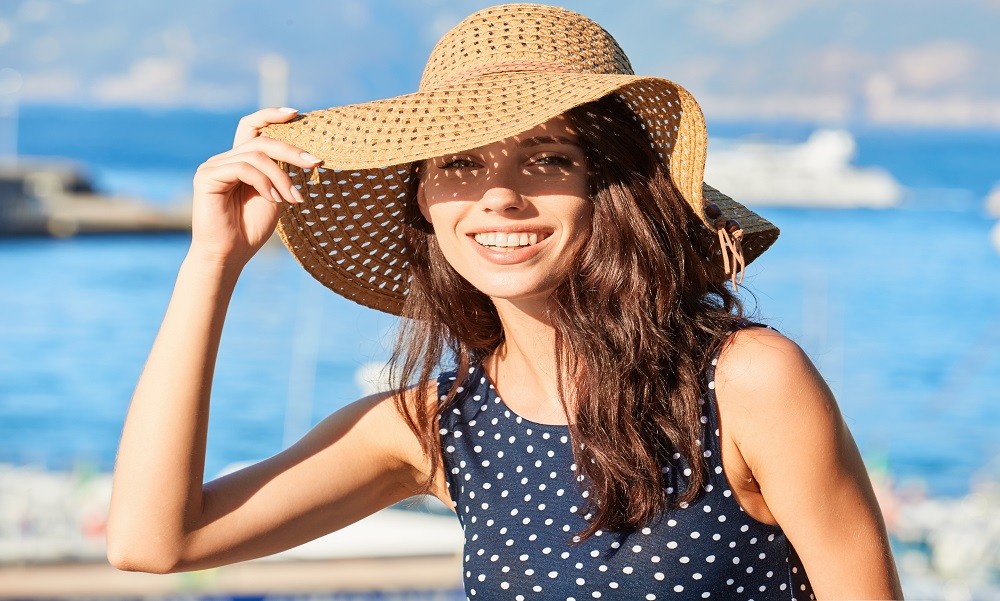 Summer is well established, the heat and the sun are coming and after these weeks indoors, we all want to go and take some colors in the sun. But before lying down on your deckchair, in your garden or on your balcony, you need to prepare your skin! We give you some tips on how to make the most of your first sunbaths.
FOOD
We can never say it enough, nutrition is very important for the beauty of the skin. It's also a simple and effective way to have a beautiful complexion that is naturally radiant. For this, vegetables and fruits are very important. We are lucky, it is in this season that they make their entrance on the market stalls! The more colorful they are, the better it is for the skin! Rich in antioxidants, they will help the skin fight against free radicals responsible for skin aging. For a natural tan, you should also eat foods rich in beta-carotene. Beta-carotene is a natural pigment that participates in the synthesis of melanin, responsible for tanning, when exposed to the sun. Use and abuse carrots, tomatoes, melon, broccoli or spinach. As for drinks, replace industrial juices full of sugar for fresh fruit juices and homemade smoothies and try green tea, it brightens the complexion! Also remember to drink plenty of still water to keep your skin hydrated.
FOOD SUPPLEMENTS
For a more pronounced action or if you sulk fruits and vegetables, you can turn to food supplements but be careful, prefer food supplements of natural origin! The urucum capsules are very effective in preparing the skin for the sun. This Amazonian fruit is very rich in beta-carotene, it contains 100 times more beta-carotene than carrots! It is the seed contained in this fruit that is used for its red powder. Before exposure, it gives a nice tan to the skin but also protects it from the sun's harmful effects thanks to its antioxidant action. Beware, this does not mean that you should not apply sunblock when you are exposed to the sun! These seeds also contain many elements such as zinc, magnesium or selenium which are very interesting for the skin! In addition to urucum, there are many other dietary supplements such as beta-carotene capsules that will give your skin a nice orange color and prepare it for the sun. Food supplements are therefore a good complement to sunscreen for fair skin that fears the sun.
FROM THE BATHROOM SIDE
Before exposure, make sure your skin is ready to receive the sun's rays. One month before your first sunbathing session, do a weekly body scrub on your entire body to promote cell renewal and prolong your tan. At Cattier, you can find body scrubs as well as facial scrubs. Once the skin has been exfoliated, remember to moisturize it. This applies before, during and after sun exposure! Hydration is the key to beautiful skin and a nice tan. If you are not used to using a serum, now is the time to adopt one. A moisturizing serum is a great ally for skin in the summer when it's dry and damaged by the sun's rays! For body hydration; oil, milk, balm ... you have the choice of textures! After sun exposure, it is best to use an after-sun lotion specially formulated to beautify and prolong the tan. If you don't have time to moisturize your body when you get out of the bath or shower, consider using a moisturizing shower gel or a superfatted soap.
You now have all the keys to a beautiful skin ready to tan ! Expose yourself gradually, think of the hat, glasses and don't forget to apply a suitable sunblock for each exposure. It would be a shame to get a nasty sunburn after all this effort ! For a long-lasting and beautiful tan, be patient, protect yourself, take care of your diet and stay hydrated !