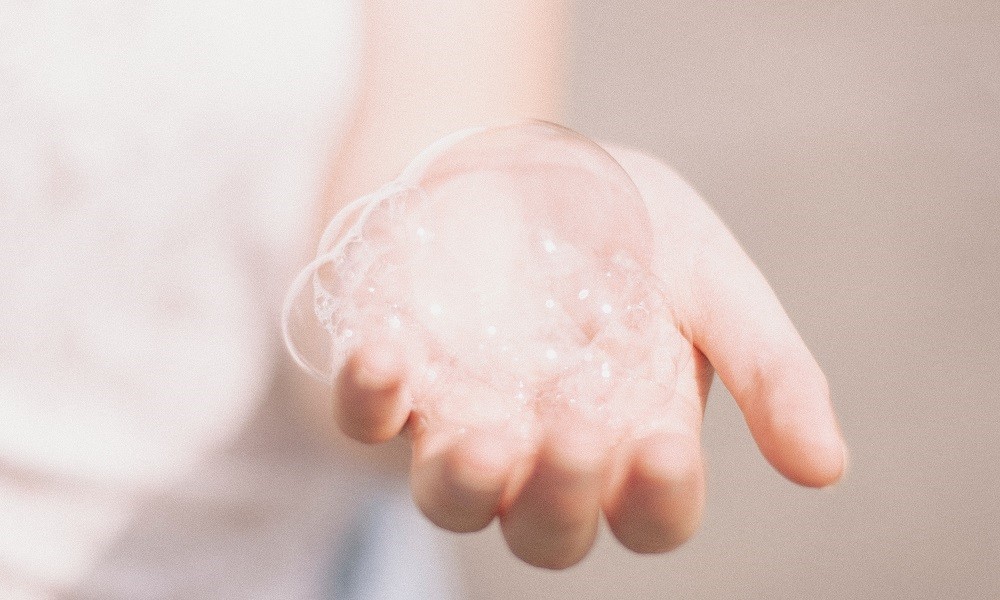 Do you see more and more shampoo or shower gel labels with the inscription "sulphate-free" without knowing exactly what is wrong with this ingredient? We'll explain it all to you!
What are sulphates and what are they used for?
Sulphates are surfactants whose role is to allow fats to disperse in the water. It allows them to foam and effectively loosen dirt. Therefore, it is widely used in washing products such as shampoos, shower gels, toothpastes and facial cleansers.
Why do sulphates get a bad press?
Sulphate has a disadvantage: it can be drying and irritating to the skin and can cause tingling, itching and redness when it is present in a too large quantity in a product and when it is not combined with other mild surfactants. Applications for the analysis of the composition of cosmetic products such as Yuka or INCI Beauty often classify sulphate-containing products as "poor" or "bad" without considering the formulation parameters. Indeed, correctly associated with milder ingredients, sulphates are very well tolerated and are perfectly safe, especially sulphates of plant origin present in organic cosmetics.
In which case(s) should sulphates be avoided?
The use of products containing sulphates may be inadvisable in certain cases. If you have coloured hair, it is preferable to avoid sulphates as they would weaken the colour. The same applies to frizzy hair, as they can dry out the hair and make it difficult to style. If you have very sensitive skin, sulfate-free shower gels are recommended as part of your daily routine as they can help prevent discomfort, tingling or redness.
Organic cosmetics and sulphates
Sulphates are present in rinse-off products, not intended to remain on the skin, which limits the risk of irritation. Moreover, when properly formulated and combined, sulphates see their irritating power decrease considerably. Therefore, some of them are authorized in organic cosmetics. This is the case of the COSMEBIO label which authorises two types of sulphate in its products: Sodium Lauryl Sulphate (SLS) and Ammonium Lauryl Sulphate (ALS). Thanks to their vegetable origin, the use of "clean" transformation processes, "green chemistry" and respect for biodegradability, these sulphates are less harmful to the skin and the environment and can therefore be used in the composition of organic products labelled by COSMEBIO. They should not be confused with Sodium Laureth Sulphate, which is not authorised because its transformation process, ethoxylation, involves a compound that is highly toxic for manufacturers: ethylene oxide. In addition, several ethoxylated compounds are controversial because of their rapid absorption into the environment and their ecotoxicity, particularly for aquatic environments.
The use of sulfates at Cattier
Thanks to its expertise and know-how for over 50 years, Cattier takes advantage of the excellent properties of sulphates by combining them with "softer" foaming agents and moisturizing, nourishing and soothing agents such as Aloe Vera, wheat protein or honey. This combination allows the formation of a protective film on the surface of the skin or hair. In addition, all Cattier products are tested for eye and skin irritation to ensure that they are completely safe. Concerned about meeting everyone's needs, Cattier has developed a range of sulfate-free products, from shower products to hair products, to satisfy all skin and scalp types. Cattier* sulfate-free shower gels and shampoos provide gentle cleansing while limiting dehydration.
Tips to follow daily
Correctly dosed and well combined, sulphates lose their irritating power and become harmless to the skin while retaining their strong cleansing power. Here are a few tips to be applied daily:
- Avoid overexposure: at low doses, the impact of sulphate is insignificant but because it is present in many household products and beauty products, it is important to avoid overexposure.
- Favour organic cosmetics: organic cosmetics combine surfactants with mild foaming agents such as sodium cocoamphoacetate or decyl glucoside which can considerably reduce the irritant power.
- Favour mild washing bases: choose products that combine sulphates with mild washing agents such as Coco-Glucoside based on sugar or Sodium Coco Sulphate derived from coconut oil, which form a protective film that soothes and prevents dehydration.
*Here is the list of our shampoos and shower gels without sulfate:
Shampoo Frequent use 0% sulfate
Volume Shampoo 0% sulfate
Colour Shampoo 0% sulphate
Family foaming agent 0% sulphate
Savoury Shower 0% sulphate
Enchanting Shower 0% sulphate
Radiant Shower 0% sulphate
Beneficial Shower 0% sulphate
Delicious Shower 0% sulphate
Vitality Shower 0% sulfate