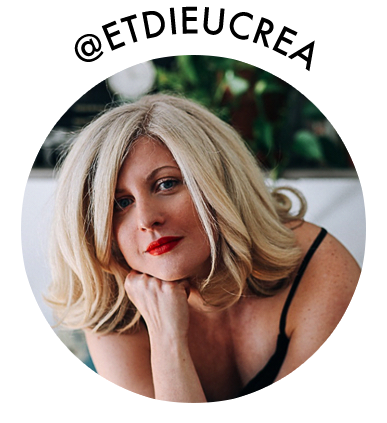 About me
My name is Elisa, I am almost 41 years old and I am the lucky mother of three children. My daytime is very busy between my work, my family life and those little moments that I do keep for me and my friends. Ten years ago, I started my blog Et dieu créa, which appears to be a travel diary of my daily and happy times with my family. It shows our journeys, our moods, our daily life but this is also a place that gives the opportunity to every women to share their feelings. Through the "Dear Elisa" section, any "taboo" subjects about maternity could be safely discussed.
The reason why I love the brand
Cattier is taking a huge place within my family story, I have been buying products for each of my kids especially when I was preparing my maternity bag. The smell of the Baby cleansing gel brings me back to old memories with my babies and I love it so much, that from time to time, I still use it for myself. I truly love the entire range, 100% organic which is also adapted to my family needs. Plus, I love to discover new products such as the clay soap recently. I am thrilled with this partnership which perfectly represent us and our mutual stories.
#cattier50ansmoussantfamilial